you know the old saying.   it is so easy to see everyone else's weakness isn't it and they say what irritates us we ourselves have. i am going to speak this even if my voice shakes but it is so heavy on my heart and i am not going to edit ( this is one of those time you kinda purge..and none of it will make sense so i apologize now..but i wanted to get it out for whatever reason)
lisa ling goes into the most wounded places and talks with the most wounded people and outwardly does so with no judgement there was one she did in particular that stands out to me that really hits home on what i am trying to share
it was about gay and lesbians.  they were professing christians and were struggling to not be gay.  they wanted more than anything to be made whole.  they saw their brokenness and wanted healing.
now apply this to ANY addictions..hidden or open.  and you take the christian community, and i say that loosely nowadays, if it is one subject that christians become hot and bothered over it is this one isn't it?
one of the biggest reasons i left a church was the spiritual abuse from the pulpit that was going on and the judgments that around lunch tables after church and get together's that were happening.  i was a part of this.  in time my own eyes were opened and i saw my families woundedness ann penned the words beautifully the repentance that shook me to my core...
i look down at this girl's shoulders wracked with a hallowed repentance, her sobs lost in hymns, in Him, and when did North American comfort-induced numbness ever lament like this?  i want to touch her hand- blessed are those at the end of their rope because they can be tied to God -ann voscamp
i no longer wanted to be a part of something so hurtful.  so demeaning.  to be a part of something when a person was hurting that they would have no where to go to be heart.  to receive help  to receive compassion
and i also was tired of "christians" only doing good things to get people to come into the church to have them walk the aisle to one more number.
i acknowledge the grace vs. law war that goes on within churches.  without opening all of that in this post i will say that balance seems to be the best place to rest
and more than that when i really look at jesus's life when he was on earth and what he did...who he was upset at..and who he showed compassion to it makes me really take a long hard look at my own life...my own heart and its motives
and how i want to walk the rest of my journey here...
and what is the church really doing after all?  i mean really.  i know we are doing all sorts of good things.  nothing wrong with good things in and of themselves but what i am seeing everywhere is broken people....and more so in the church BUT they are smiling that smile and jumping on one more treadmill to make themselves feel good enough because every. single. thing at home is falling apart.  how many church activities, working a full time job, caring for 2 -3 kids, a marriage, cleaning and cooking, all the parties, school functions, church activities, working out and looking good can a woman take?
there is something wrong with the american church--
i believe there has been an exodus from the traditional church to homes, cell groups things like that where people can share their struggles..be real we are so very tired of wearing the masks and are in dire need of help.  we want off the treadmill...but HOW?
how does one person let alone a family get off and take the time to unlearn & relearn relationship with God without the guilt and shame and manipulation that is going on?
i fall so short of seeing and hearing but more than anything i pray for eyes to see and ears to hear. i pray to see broken things.  I am broken but whollybroken.  i have been made whole in jesus.  all that was needed was provided when he offered himself for me.  for you
and the truth peeps is that we are loved AS IS.  it is a free gift.  and that is the starting point.  to learn to let God love us as we are.  we DO NOT have to DO anything to earn it. we will never feel worthy.  ever but we are and we learn to live within that truth.  and as we learn all of this we in turn share it with others.  not to get them to DO anything to very simply let His light fill us so we are a beacon to others.  we are a safe place for broken people to come too.  to show them compassion  why?
because we too are broken.  we remember.  we know to what hell and back someone has been. even though it looks so very different than out broken.
because there is sin.  there is a hell.  there is a judge who will judge.  wrongs will be made right and consequences will be handed out BUT that is not my job...not my responsibility in the big picture.
i guess my heart is really to say that there are so many hurting people.  people going through heinous things that some of our minds could never imagine or would want to.  our life is to good to think of things like that.  why we don't even have time to think of our next second let alone taking time to stop and help someone these days.
to be able to look someone in the eyes who has a different sin than you..one that you deem way worse than yours now put on their shoes and as you do they lock around your feet and the pain begins to seep in from the soles of your feet and upwards it travels.  you can feel it like the warmth of the push of  morphine in your iv.  it spreads and is hot and just like that it hits your heart and you  feel their pain.  something strange begins to happen because this is unknown to you.  you know familiar..
that familiar crutch..maybe hidden but you know it and you know how to control it.  most of the time. but this .. this is different this is way to heavy.  you feel your knees begin to go weak and beads of perspiration form as your heart begins to race and you frantically look at this person and tears pool in the corner of your eyes...threatening to fall but you are pushing them back.  but for how long?
the legs give way to the ground underneath and the knees hit the hot pavement..almost as a relief and the hands that once were balled so tight now lay flat against the ground.  open
open to what?
the one with no leg or arm or breasts the eyes that have never seen the light of day..the faces of loved ones..their own face the one that was pulled from a fire that touched 75% of his body the one that sits in a wheelchair and will never again dance with her husband or the momma with cancer who has three small children she will never see grown up or the woman who married to a psychopath and is in a prison that looks like the perfect family the one whom looks in the mirror everyday and can't stand the way she looks..so she sticks her finger down her throat the one who has been numb from childhood..being abandoned by her mom/dad and has numbed her pain with food and is now 400 lbs the one who gave birth to a child who isn't considered "normal"  and who's marriage is teetering on the rocks from lack of knowing what to do anymore the one who was raped as a child and now prefers the same sex..that day changed the rest of her/his life
i know you can add your own to the list...
everyone has a day..
and why can't we all just be a little bit more compassionate.  why can't i? there will come a day when my daddy will straighten them out like a piece of wire and with all the hate and hurt and anger and resentment...can't we just receive grace? if we are receiving it...are we giving it?  if not, why not?
starts this tuesday june 11 on beth moore's blog...join us?:)
can we not just stop and give our families our lives 30, 60 90 days to see what is on our plates and take everything off that God doesn't want on there anymore?  are we putting our kids in everything under the sun so we have to drive three different places after school and aren't pulling into the driveway of our homes until 9:30 and then we yell at them out of our own weakness...our own just to tired?
is BUSY really our new god?
isn't there enough of us that we can begin to figure this out? if so many of us want to go back to the good old days in some way shape or form...how can we begin to do that? and not only that HOW can we do that uniquely?  after all we are all created with birthright gifts and distinct personalities so how each one's plate fills will look different and will that begin another problem that ours is the right way.  we are prone to pride after all.
now there are lots of rabbit trails one could take off on within this post and more than likely that isn't what i am saying after all.
so let me say it this way
my story is so crazy - 12 out of 45 years happened with a dysfunctional church and the way it altered my family has forever changed it.  satan really does desire to kill steal and destroy and he has done some of those things from what happened BUT God...
but God...don't ya love the but God's?
God reminded me the other day that I am HIS daughter.  and while satan does intend for those things God doesn't.  God can take all of what was lost, broken and damaged and use it for our good and lest we forget His glory.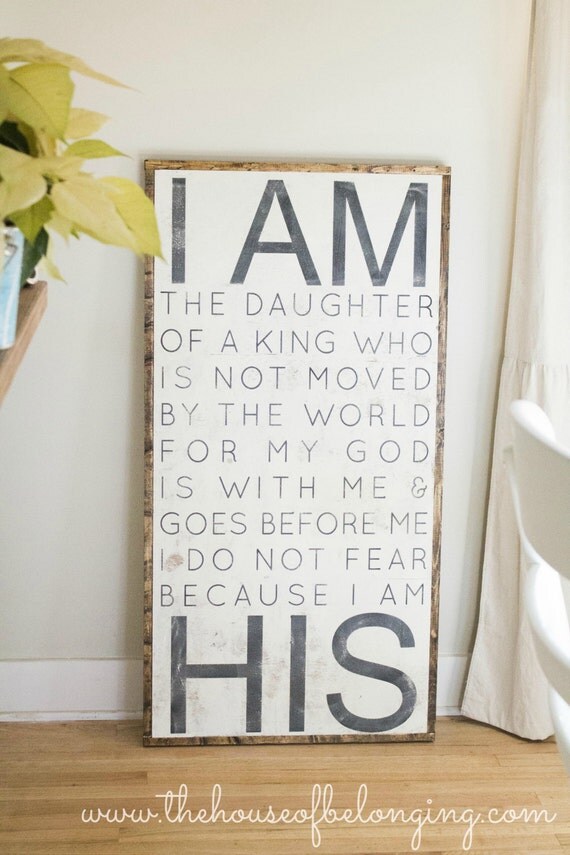 so when all of this stuff that has plunged me into years of darkness and left me groping and searching and by all grace....i have kept searching and asking and pleading, i have not given up.  now only Gods grace can be credited for that.  not mine.  so while some say i am a tough cookie...i am really a broken woman who knows she has been saved by His grace and i acknowledge my own brokenness but also
acknowledge my WHOLEness that i now have in Jesus.  i had a daddy God since i don't have an earthly one who has far exceeded my desires.  I have only had to unlearn from the lies i believed and relearn how to apply truth to my life.  and boy is it a slow process!  i DO NOT have it all together nor will i ever.  i do now know i am loved.  a little more that i am worthy to be loved and treated well.  i am learning not
to be such a people pleaser AND how to un curl my fists and RECEIVE.  i never knew how to receive.  i sabotaged.  and i really really believe...like take it to the bank believe that God will RESTORE all that was taken from me.  i don't know how...i don't know when or even if i will live to see it but He will.  He is still God.   i now pull close to Him when i used to shrink and hide for fear he was disappointed in me.
that only kept me from receiving His love and grace.  so all of this bucket of years that the locust have feasted on are full of lessons.  without this surgery..this sickness i wouldn't care so much about compassion.
i want to just say forgive me..if any of you who sat in my sunday school class or precept class and felt less than...i truly am sorry. i was in a superior place..unable to feel where you maybe walking.  at what place you were at in your journey.  what pain and struggle you were going through that made it impossible to do anything else but just be alive that day.
forgive me for looking at anyone and judging when i don't even know what battles you are fighting. help me abba to be filled with compassion for others like you were.  to help those that are brokenhearted...to remember that i too am no different
help us as your church...your body of people all over the world to really be your hands and feet to take care of the orphans..even those who are outside of the family of God.  not to do for them so we can tell them about jesus just love one them..feed them..care for what ever their needs are and know...trust that you will take care of all the rest that is what you ask of us.
please don't judge me.  my heart just had to spill a little and i didn't want to go back and edit anything. maybe i should but nope...not really:)
i would love to hear your heart.....do you have any to spill that has been bottled up
HOPEhomemade on Etsy...my dear friend & her daughter
disclaimer: i know there are very good and healthy church's and some of you belong in them.  i am so thankful for that.  however, there are many many churches that are not.  i have found the God Journey to be an invaluable help to me over the last couple of years.
we are glass