good morning friends.  the sun is shining so brightly against the blue sky this morning..the birds are singing the best kind of morningi feel so thankful to just be alive don't you?
good news! i went all night without pain meds! i have gained 3 lbs! my ankles and feet have been swelling so they sent me for an ultrasound to check for a blood clot..there was none! even though my house is crazy messy I have a house to clean we have created and shipped lots of orders
isn't it funny how hard times can open up things and let you see things in a whole new way?  that is kinda what is happening for me.  looking at clothes as more than just looking pretty they also have to be practical and functional.
i have been pinning some outfits as inspiration.  i have to go shopping for a few things while i figure out this new ME i am a bum at heart.  i feel squirmy in dresses suffocated in skinnies and strangled in anything form fitting. so this is a challenge but here are is where i am headed
all photos are from my pinterest boards big girl clothes - hair - jewelry - tattoos - beauty
MOXIE's anchor shirt is perfect!  it is longer and comes in 7 colors and I can wear it with jean shorts and some converse.  we are in the process of rearranging MOXIE so if you would love an anchor shirt just leave your email address in the comments and we can invoice your through paypal.  we are doing the majority of our MOXIE stuff on INSTAGRAM right now.  we will have another INSTASALE this coming week & NEW designs so stay tuned:) 
and dresses are easy and feminine.  the only thing is I feel funny in dresses.  all of these clothes are a stretch for me.  I AM A BUM at heart!  but I do love these dresses.
these are from Mod Cloth
like where would i wear this sparkly pretty thing?  i know right? but isn't it lovely?
kinda bummy i think?  longer shirt and cute shorts and Hunter boots?  perfect:)
I am slowly liking these shirts.  i bought one from Target awhile back thinking it would look cute with jean shorts but it is to sheer to wear alone now with my bag. you can see it so the girls tell me to wear a cami but i am not a layer girl.  layers bug me. oh and the hat -- cute!
love this!
and this..love it too.  my favorite shorts paired with the bright floral shirt
gotta have a good hat...i am a fan of the farmgirl..farmboy hats
pretty chocolate color...and the hat is super sweet
love the whole thing..kinda nautical.  i can totally wear this to florida...;)
everything looks good with a pair of dirty boots...and a beach
as for shoes...all i need is some converse, van's, toms, a pair of ballet flats...and lots and lots of flip flops...with a really cute pedi
love the whole outfit but the hat is what i really want.  love the red!
these were cute but don't know if i could wear the round ones..but they are super cute:)
i fell in love with this gray polish...i pinned it three different times
fun!  for grace..not me but i LOVE the anchor don't you
always always my favorite.  dark blues and blacks and purples
i thought this was SUPER sweet and fun..with the glitter mixed with the shiny polish
and hair!  mine is getting pretty long and just hangs there.  i don't look good with short hair so that isn't an option.  i love my long hair but i am looking for different ways to wear it.  i saw these old fashioned hairstyles and fell in love.  don't know that i could pull them off?  love the scarf.  could maybe do this around a messy bun?
this is one of my favorite looks.  grace will sometimes curl my hair for me and that is nice. it takes forever to do...oh and she has dark nails:)
OK..i am a HUGE fan of a messy bun.  HUGE.  are you?  it is so easy when your hair is three days dirty
isn't this a neat watch?  i thought so too:)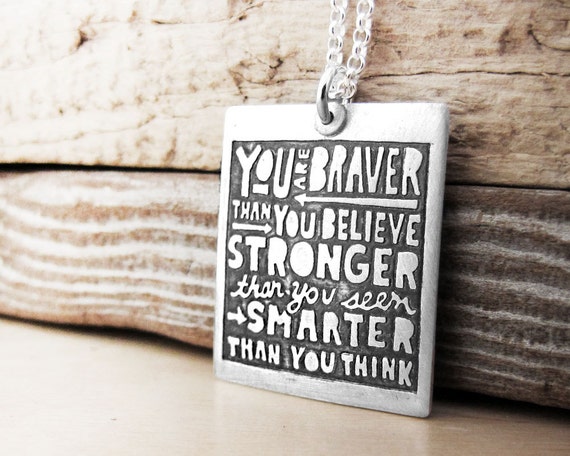 these were neat...anything with words right?:)  i am a word girl through and through
and lastly -  a tattoo i have had that on my bucket list for two years now.  soon very soon:)
:::::::::::::::
well...i am positive i can find a few things this weekend.  graduation is tuesday so i am in need of a dress...wish me luck:)
we are so excited to be able to go in a whole new direction here very soon.  nikki is now with me full-time and i am healing!!  slow but sure.  we have so much to share  on here it just hasn't been the time.  so i am hopful to begin next week implementing a new schedule.  we will start out slow and just see where it leads..sounds like a plan to me sisters.
i soooo hope your days are going good and that you are able to see the cup half full and that no matter what circumstances you find yourself in that YOU know you are LOVED and never ever alone.  i want to hug each and everyone of you for your always kind words to my heart.  i am thinking i may answer your comments in the comments.  i suck at emailing back and my heart just overflows when i read your comments.  what do you think about that?  a good idea or not?
hugs and love to you...xotiff