dark ~depressing ~ dirtymy 3 adjectives that described this room when we moved in a year ago last month
last Christmas we had painted the walls and it looked like this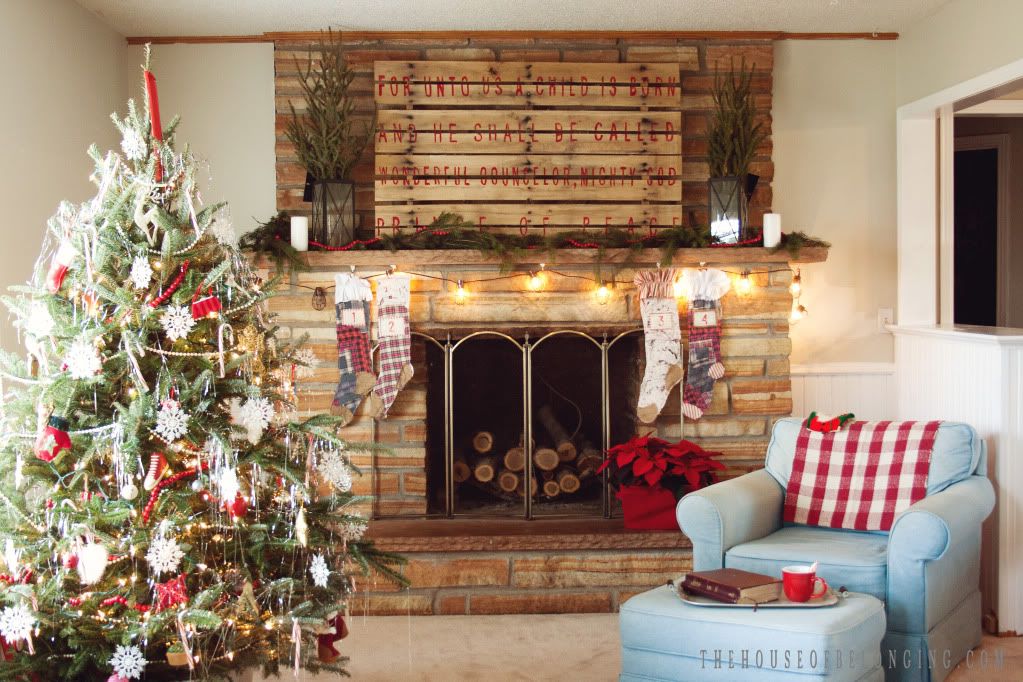 a little paint, ripping up the carpet and our most recent project
::: planking the walls on either side of the fireplace :::
 completely changed the vibe of the room
and we didn't even fill the nail holes! we painted the planks Benjamin Moore's Whispering Spring
in which I TOTALLY stalked Ashley and stole the color from one of her favorite's...couldn't help myself and you would do the same thing!  she has a happy home!!  and I love her...and her home:) anyhoo isn't it amazing what little projects .. over time .. can do to change the heart of a home?
QUESTION?
what little projects do you have lurking around in your heard?
have you planked any walls? I love it so much I am going to do my whole bedroom!
you can click here here and here for planking tutorials and remember...a little bit at a time makes a big difference a year later!! xotiff
oh..don't forget to follow along with us on INSTAGRAM as we connect the sacred in heart ~ home and handmade