The sun has been shining hot here in Kansas City lately.  I have been enjoying my grand kids and daughter being here with us.  Enjoying the comfortable early mornings before the sun rises hot and heavy just listening to the birds.  I am humbled by God's goodness to us and His provision even in the midst of life's circumstances.
We had a busy weekend.
  Here are a few of the prints I ordered and got last week.  I am saving them up for a collage wall:)  I also ordered this print from Sasha..I am working on a frame for it.
I also ordered this print from Sasha..I am working on a frame for it.  I am getting a pretty cool collection going.  I am also ordering lots of pictures from MPIX that Nikki has
taken.  We have SO many good ones I want them hanging all over the house.  I am immensely enjoying making our house a HAPPY home.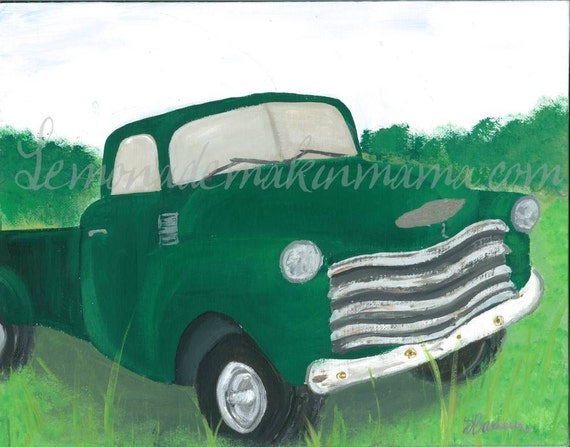 Nikki picked up this pillow from Home Goods over the weekend.  Isn't it darling?  She just HAD to get it...who cares if we don't know where we will put it right?:)
We got yet another bed for Grace.  The twin was not practical for sleepovers we found out.  This is taken with my phone so the pink is PINK...not so much in person.  This is before the final coats were put on.  We have a really cool image we are going to put on the head or foot board.  Haven't decided yet.  I will show you more on her room later.  We've been baby stepping redoing her room.  It is looking so tweenish.
This picture is for Tara...yes I went and got a fedora!  I loved Tamara in the OC Housewives...I keep dreaming of going to Bora Bora.  I looked it up on Expedia and it was 11,000.00!! for two people...and that was just for the hotel!!  a girl can dream...
 I took Reed to Mizzou to watch Dakota ( uncle ) play football.  His last camp..senior year!  Wow I just can't believe it.  He wouldn't let me take pictures.  I embarress him..."Mom! he says.  Ya'll have that problem ever?
 It was 90 some degree's.  Reed was a trooper.  He kept thanking me over and over for taking him to see uncle play.  He loved it...and so did I:)
 I did sneak a picture in...
oh..I found this picture and I wanted to share these blankets with you.  We got them for Chelsee's baby.  They washed up beautiful and are nice and light for spring...good for swaddling.  In case your wanting a nice baby gift.  They are SwaddleMe muslin 100% cotton.
 Playing on grandma's phone:)
eating his lunch auntie packed him...
i'm bored..my shoes
ok..back to work I go.  Sending out my love to each of you:)  love you all to pieces!
If you have time soon.  Won't you leave me a little bit about YOU?  Tell me what your mornings are like?  What is your normal routine?
I will tell you about mine tomorrow...until then..xo