can you say exhausted?:)  we are tired but grateful for an amazing sale Friday & Saturday.  I have fallen off the face of the earth this last week getting ready.  I am learning that move in week up to the sale nothing else in life happens...lol!  Well it does - but without me!
this is the day when all your sins are washed away
in the .....of His unending grace
the day when the lost are found
the day of new beginnings
this is the day when life begins
have no fear SALVATION has come
and HE is HERE
have NO fear....
(lyrics from one of my new fav songs lately...This is the Day by Phil Wickham)
and this..THIS is what I'm learning to live each day.  ONE day at a time
AMazing GRace...how sweet the sound...oh can you hear the angels are singing
today there is no big dinner, no Easter egg hunt, no sitting on a bunnies lap....this Easter we will spend just being thankful that Jesus did rise again and in doing so gave us new life!!  A new beginning...
this Easter I am more in love with my Father than I have ever been.  It so much more real.. "relationship" being lived out in my reality..with all my flaws.
Knowing I am His and He is mine.  That my destination is sealed.  That He has all things in His hands and I can just relax into each day knowing I am LOVED & ACCEPTED...Chosen:) FORGIVEN and I pray you know Him with you heart and are experiencing His love in your everyday beautiful messy life.
SO
 in honor of being raised to new life & my birthday this Thursday I want to do a GIVEaway!!
Just leave a comment telling me what NEW habit YOU are working into the soil of your heart lately:)
and on my birthday we will choose one friend that may choose one 17x24 sign out of our Etsy shop.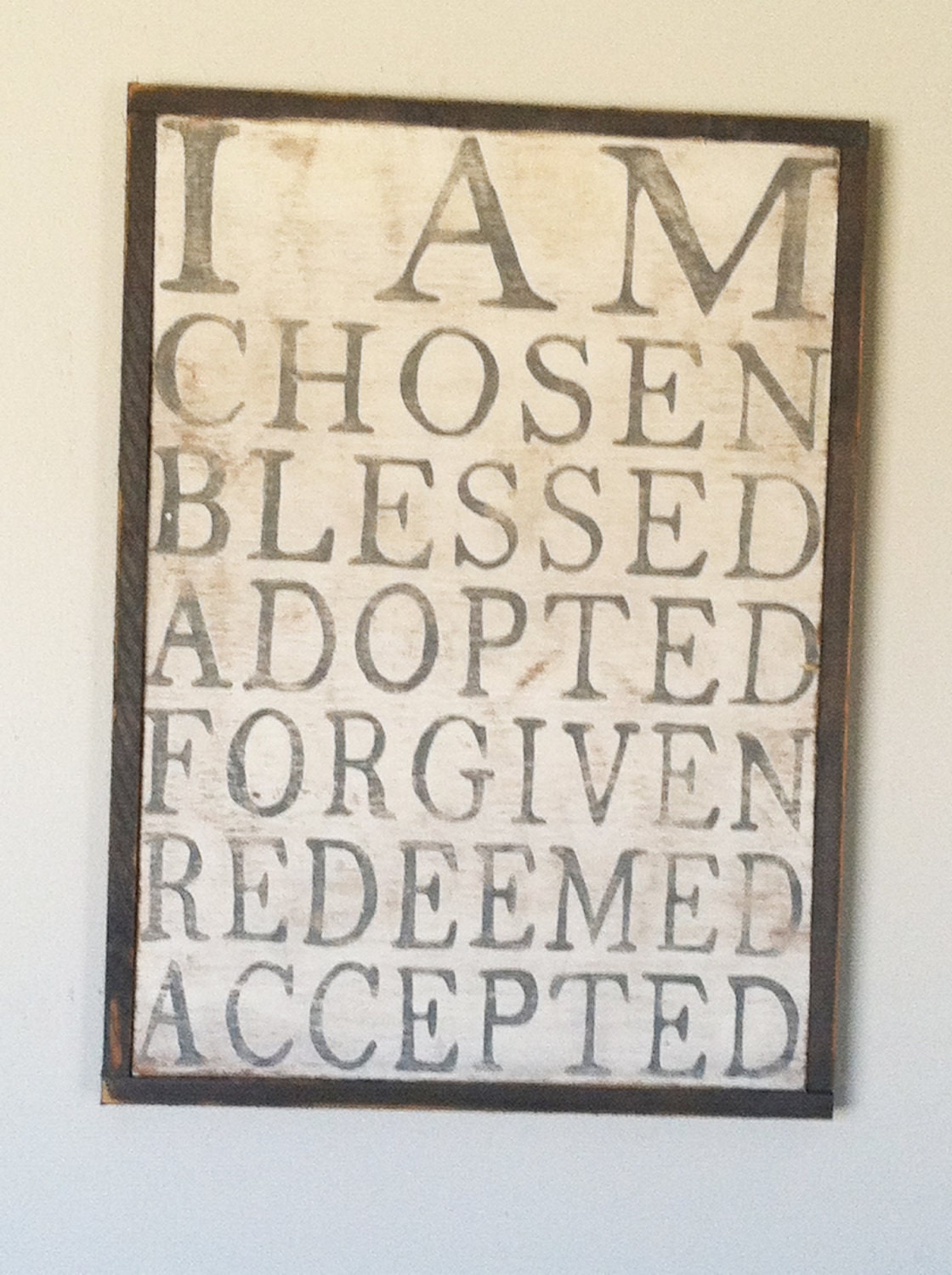 ( we will be adding new 17x24 signs over the next two days from our April sale:) so be sure to check back!!
happy new day sweet friends:) xo