checking my temperature each morning
charting it
and praying
this pretty much sums up the beginning of each morning as we were trying to conceive our 5th child.
after 4 kids I was DONE with a capital D.  I had hard pregnancies...sicker than a dog the first 17 weeks.  Dakota was 4.  Perfect.  I had more 'me' time
then out of the blue
our good friend and youth pastor at the time said one evening, " You should have another baby "...what?  In my head I am thinking..are you crazy?  Four kids...three of which were self - sufficient!  I had absolutely NO heart to do it a fifth time.
BUT when Jedidiah said something I knew I should ask God..so I did.  I knew if this was something God wanted us to do I better go to the only One who changes hearts and pray for Him to change my heart and give me grace to do it a fifth time and I prayed this prayer.  I BELIEVED this prayer..over 12 years ago.  And not only did I pray believing this prayer I prayed for a GIRL.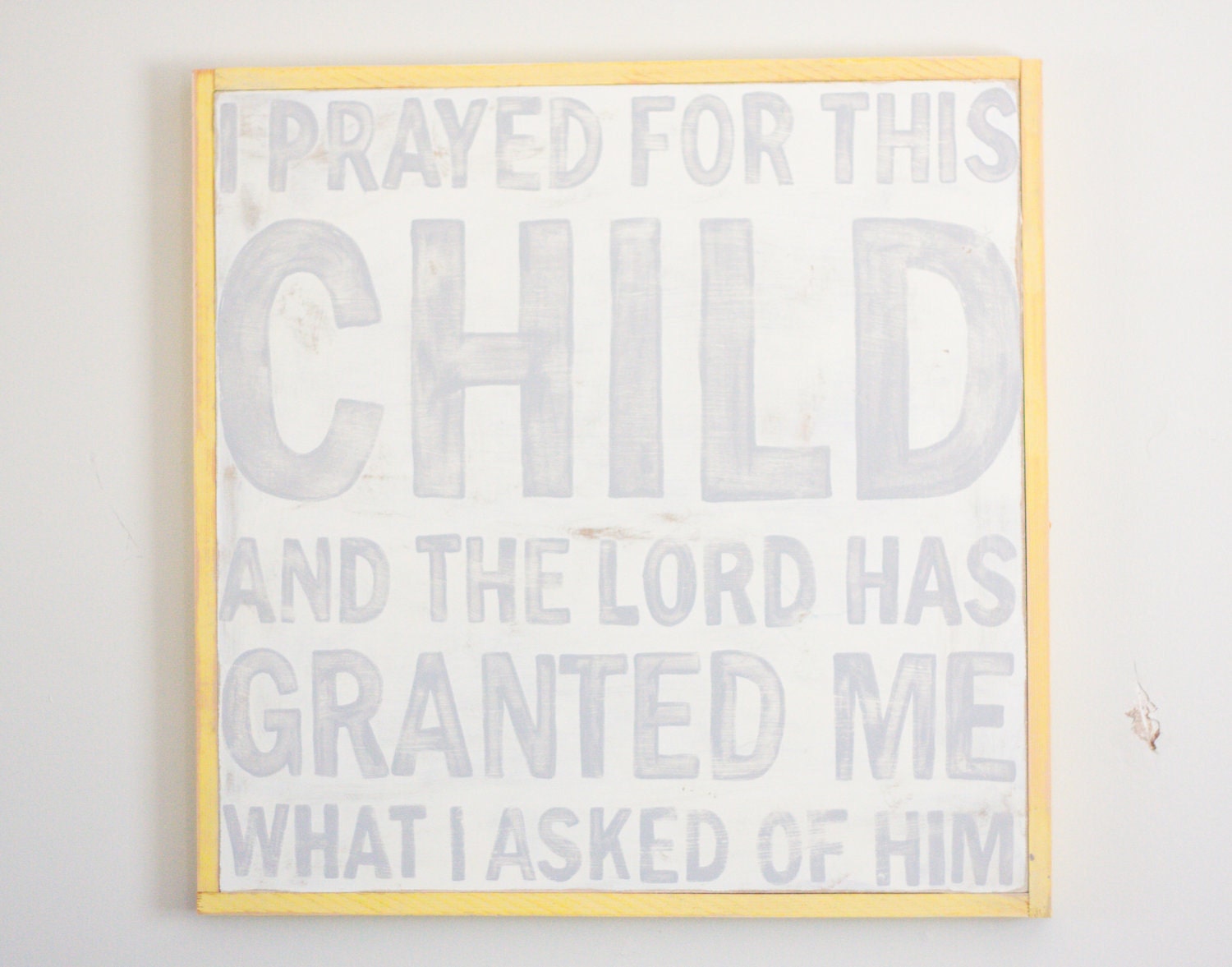 and He so graciously answered.  And she has been the JOY of our lives ever since.  She was an easy baby or maybe it was because I was a seasoned momma:)
We created this sign in remembrance of that time in my life when God answered our prayers for a baby girl.  We painted it in a neutral color combo of gray & yellow...perfect for a nursery or you may customize it in any color you would like.  I am hoping this can encourage another momma somewhere:)
Such a sweet memory to look back on and know this child was literally prayed into existence...did you pray for any of your babies before they were conceived?  If so - I would LOVE to hear your story:)
Praying a Sunday of peace and joy~
xotiff