Wasn't that a fun party over @ Lettered Cottage? 
Here is our mantle ( please don't look at the unpainted trim..we are in the middle of repainting all the trim in the entire house!) but how much lighter
does it look?:)
We are loving the transformation in just two short weeks.
We cut off tops of spruce trees for the charlie brown trees and plopped them right down in lanterns that
we already had.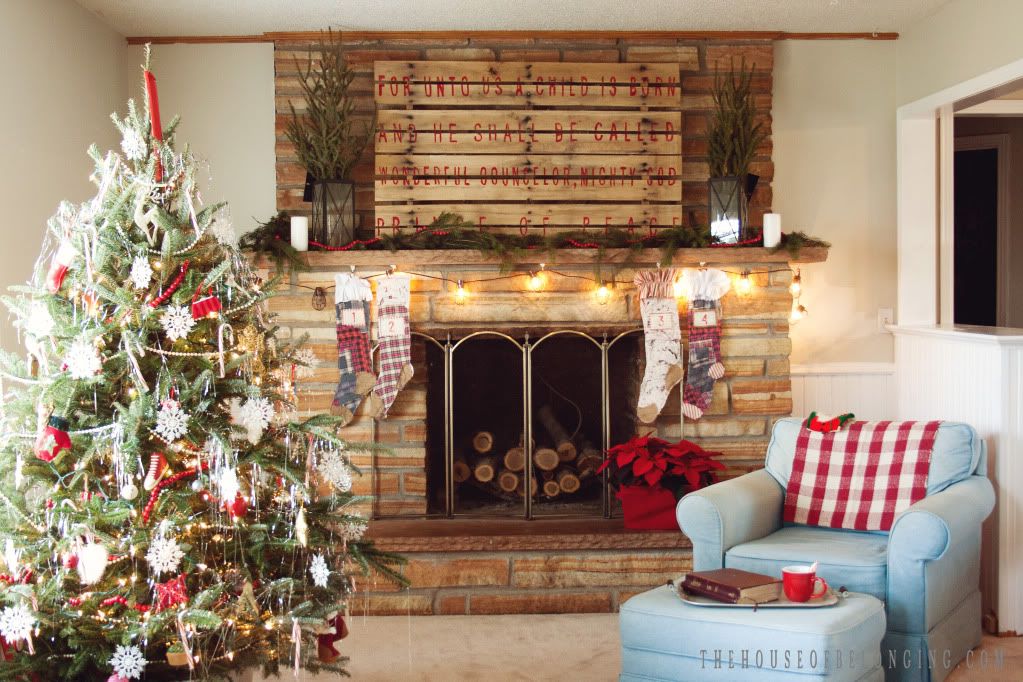 Here I landed myself about 30 pallets and Nik & I painted & used the sawszall  Isaiah 9:6.
 Most mornings I begin my day by reading Jesus Calling .. sitting right in that chair under the twinkling
Christmas tree lights...God and I talk.
Isaiah 9:6
was December's verse and I knew that was the one.
He has made Himself known to me in all those names over the last months.
::PEACE Himself is now in this HOME::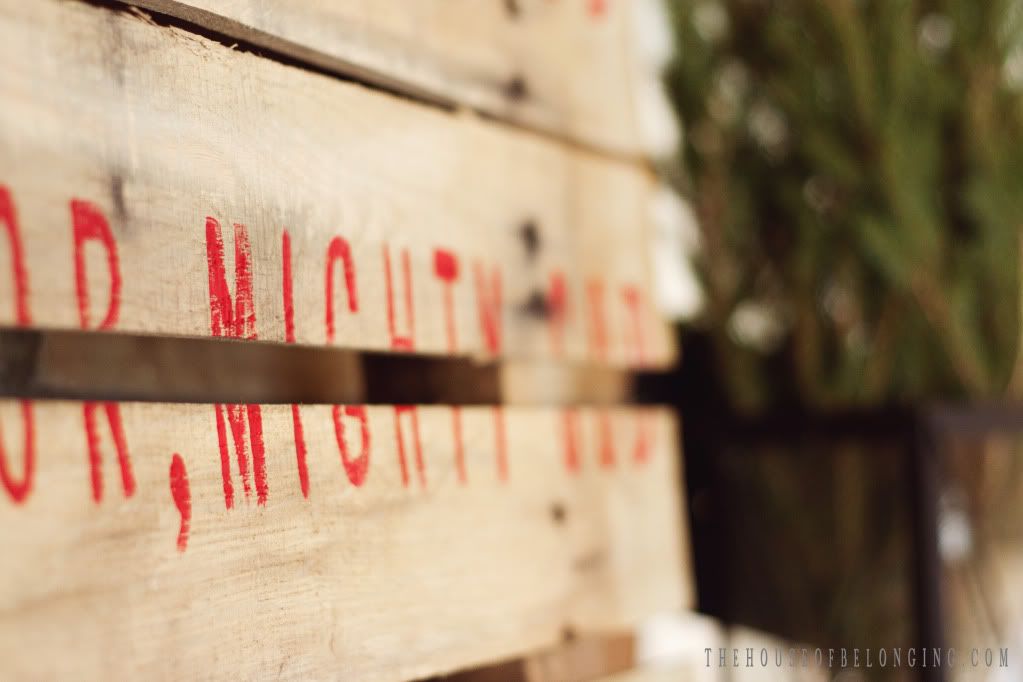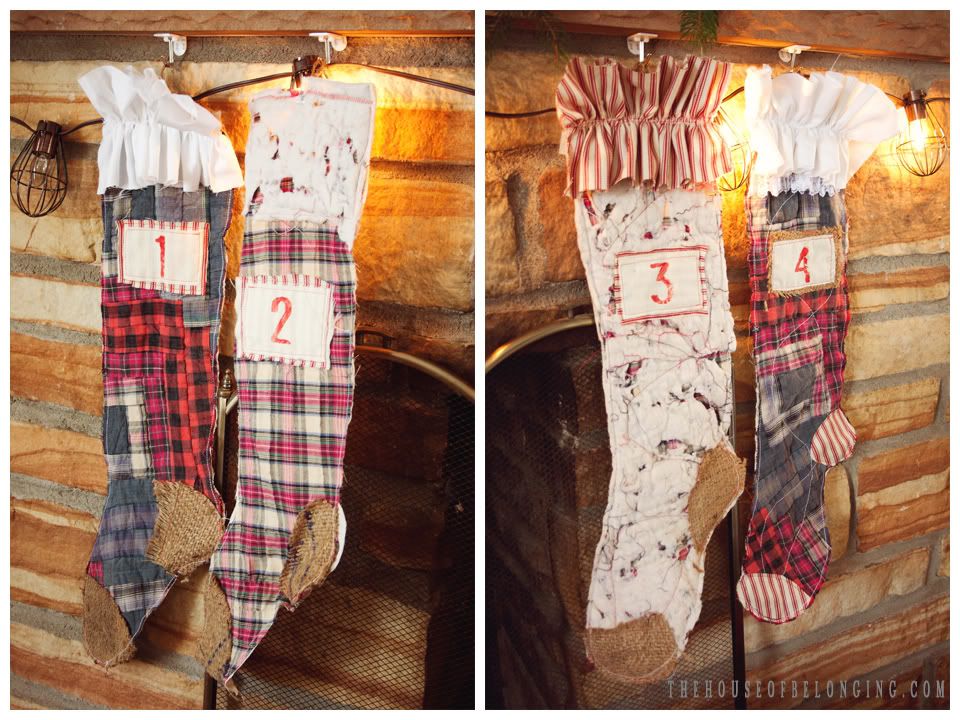 Dakota & Grace's Nana gave me an heirloom quilt that I use on my bed and now that I repainted my bedroom - the quilt does not
go.  Closing my eyes as I say this...I decided to make Christmas stockings.  Open eyes..are you still there?:)
Now, the family heirloom quilt has morphed into
 ::Family Heirloom Stockings::
I have 4 made...8 more to go! I'm making the grandbabies a little different.
At the Christmas Craft linky party I am going to share a tutorial with you on the Quilt Stockings.
We added some whisk lights aka Grace's word for some twinkle.
We haven't taken the logs out of the fireplace yet.
We all laughed last night when Reed ( my grandson) told us that bunnies lived in the fireplace.
You could see where a 4 year old might believe that!
I'm sure those logs are at least 15 years old!
I can't bring myself to brave that territory yet.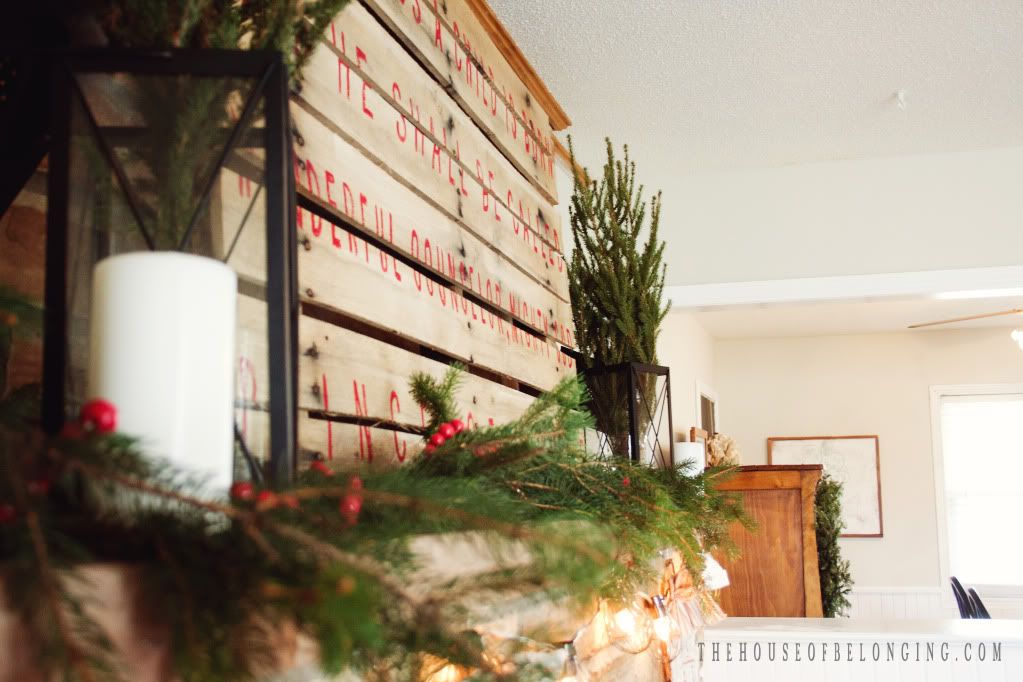 Well girlies - I tried to be quick because I know you have lots of mantles to visit.
Thanks so much for stopping by and I will see you back for the Christmas Craft party over @ Kate's .
Linking with - Southern Hospitality , Uncommon Slice of Suburbia , Ten June Blog, Wow us Wednesday , From my front porch to yours , Show and Tell, Its so very Cheri & Home Stories A to Z  for
Christmas Mantle Parties....party on party girls!
until then
living each day with open palms
xo~tiff
to read my Christmas Table post click here