Quite an unexpected suprise was this recipe.  I signed up for The Great Food Blogger Cookie Swap and had purchased most of the ingrediants and put them in the pantry for baking day.  Fast forward a couple of weeks and last minute we up and moved.
NOTE to self: do not EVER sign up for a cookie swap and then move:)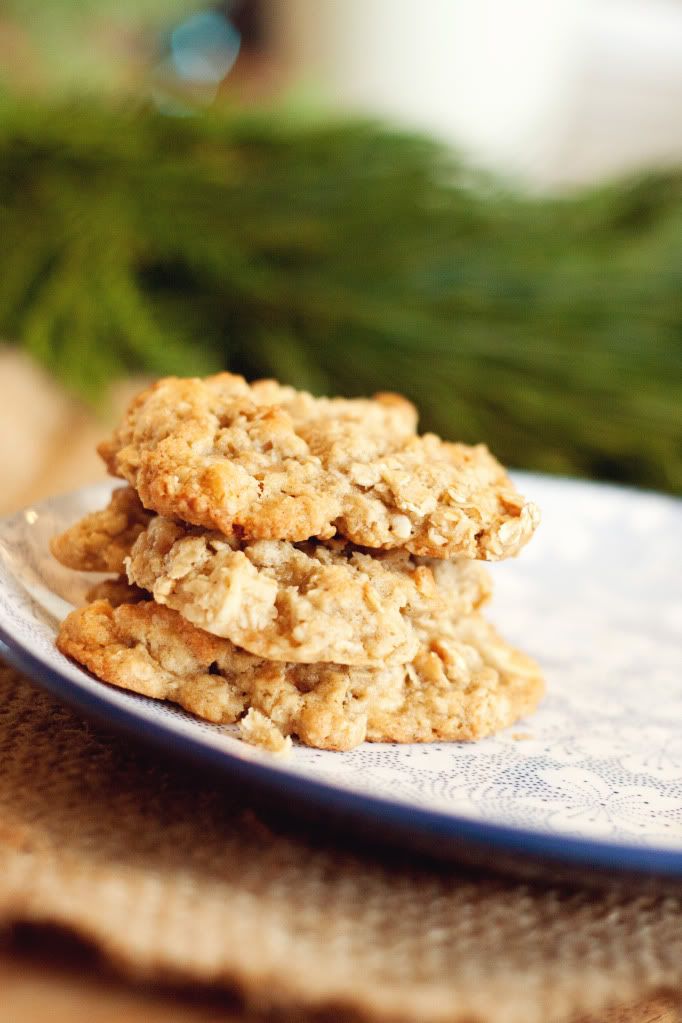 That being said I waited until the last day ( not my personality type AT ALL)  to bake the cookies all while Nikki was decorating the house for the Holiday Christmas Parties...am I sounding a little crazed yet?;)  I was.  Out of my mind.  Nobody would talk to me..they knew momma was stressin.  Ever had those moments?:)
Well - I have had our families Butterscotch Cookie Recipe that is one of our go to favorites along with our Pumpkin Brownie's   SO...instead of making 3 different recipe's I made one and dumped all the other ingrediants ( butterscotch morsels, Ghirardelli white chocolate morsels and Trader Joe's Honey Wheat Pretzel Sticks  in for good measure and out came
the most wonderful blend of butterscotchy chocolately crunchy goodness.
I was lucky to get the 3 dozen sent off uneaten!  I sent them off to these lovely ladies I shared below.
WARNING - these cookies will seriously bribe any man to work. SO - if you have some honey do's  I would suggest you bake a batch..NOW:)
Enjoy friends~
Linking up with one of my sweet sweet friends Suzanne tomorrow for Monday Moments
xotiff
 Linked with :
Sign up

HERE

if you are interested in being on the mailing list for 2012's Cookie Exchange!
http://www.mysweetzepol.blogspot.com