Crisp air..candles..blankets..steaming cups..comfort foods..family & home.  To me FALL is a feeling.  It is the time of year to draw close. To give.  I am expectant today for Kellie's Fall Festival over at Nest of Posies.  Each Wednesday she is doing a linkup party.  And we're invited?  I would love to bring a friend..will you come with me and let's peruse and begin to transform our homes into a fallish cocoon of warmth that welcomes the senses of  family, friend & stranger.
::here are a few creations I would love to share::
 What comes in handy on those chilly game nights when your hair is whipping frenzied in your face?  with fall weather comes hats!  I am a hat girl through and through.  It is easy.  I can dress up a T.  I can hide my dirty hair:)..you get the idea.  Here are two of Urban Jane's military hats.  I picked two that I thought looked fallish for you all.
And this little missy went over big at the fair..and not with just kids!  There is a lady that wants me to make her one!:)  Hoo isn't in love with owls these days?  I am going to make my Karalina & Kholey matching T's for fall pictures soon.  I also added one of these.  My latest obsession in flower making.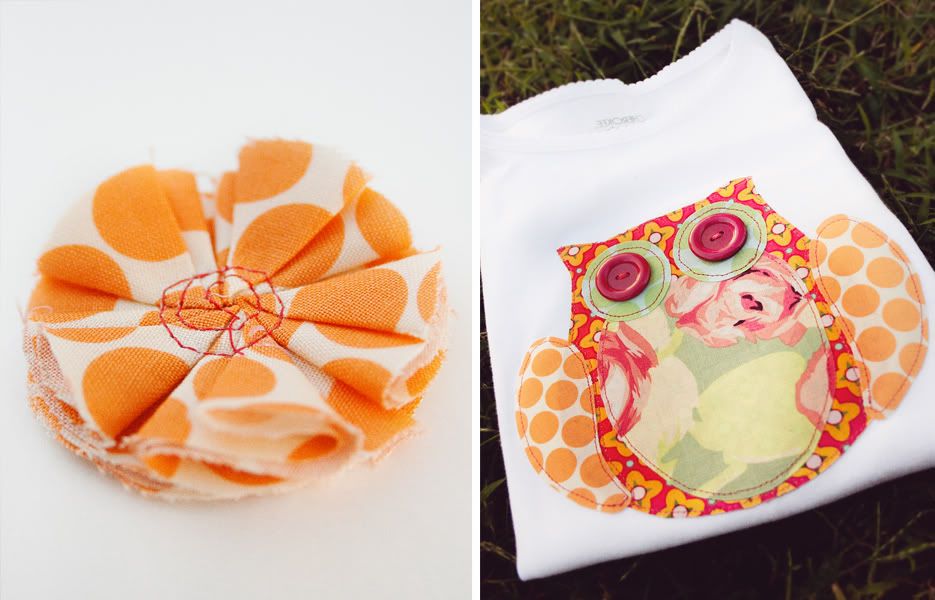 **I can make these in any size.  Long sleeve or short sleeve.  And onsies.  and yes even adult sizes too:)  I have lots of designer fabrics to choose from.  All of these fallish finds will be in my Etsy store Urban Jane Designs.  I will be adding our flower clips in the next day.  If you would love to like me...please visit Urban Jane Designs Facebook page to stay in the know on all of the upcoming additions to the store.
I can't wait to see everyone else's fall linkups..what about you?  I love fall and I am on the lookout for inspiration for Rhoda @ Southern Hospitality Door Decor Fall linkup Thursday September 29.  I am on the hunt for front door ideas!  Are you ready?:)  Let me grab my coat:)
Linking up with Remodeloholic!
welcoming fall with open arms~tgbg