Would you come out today from where your hiding?
each shaft of light is filled with calling...
drawing our souls from their protected stance
life is waiting
for us to put down the first brush stroke
Today I am reminded that I am a light lover...
Today I move...breathe...and have my being in this LIGHT
Today is ordinary house cleaning...turned extraordinary...I turned on the LIGHT
Would you join me in the Light?
It's coming...wait for it
sharing with Erin @ It's Grace for Mama's Heart...would you walk with me?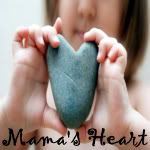 photo credit - a cottage in the woods